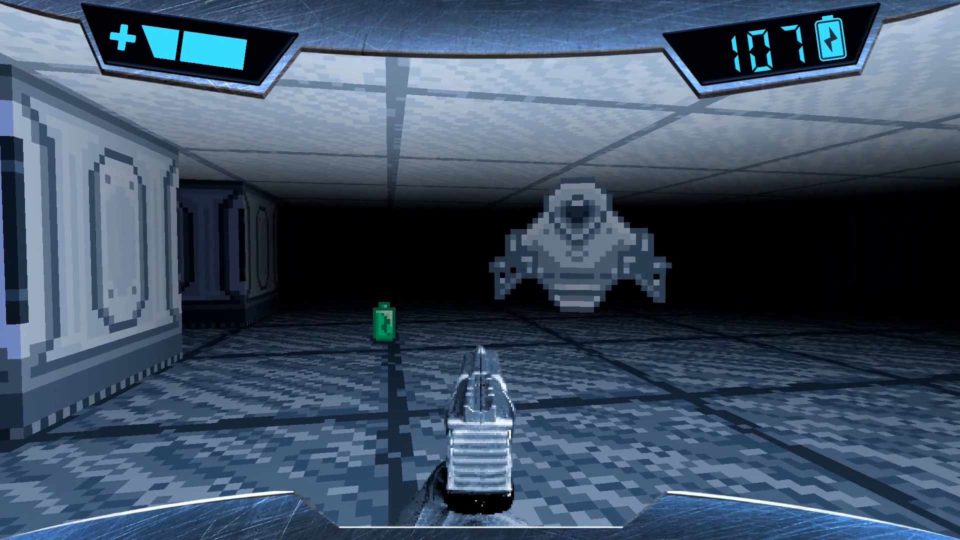 Outer Dynasty Dev Log #1
Posted on
With the COVID19 pandemic came massive layoffs to non essential workers but it also came with the opportunity to take on creative projects you wouldn't have time for otherwise. For myself, one of those projects is Outer Dynasty, the video game I've been developing during the coronavirus quarantine.
I originally started this project when I was working at a drop-in hang out space where people can explore and create media arts. I was trying to build interest in game development by building a 3D game Prototype. One that would allow visitors to make their own environments and characters with simple pixelated graphics. The prototype follows a similar design to  science fiction first person games that people played throughout the 1990s. Ultimately, Your goal is to make it to the end of each game level while defending yourself against the mechanical enemies that inhabit the game's world.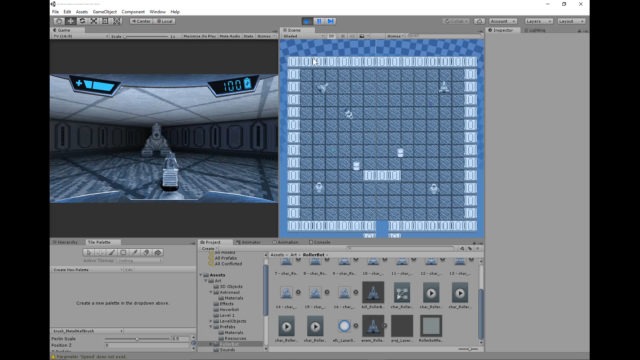 Overhead View of a Game Level
Of course it wasn't long until the COVID 19 pandemic started and I continued to work on the project from home, on my own time. I've been laid off from my job like many other non essential workers and this is one of the projects that are keeping me busy during the quarantine period.
It certainly takes a long time to develop a video game let alone a prototype, because you have to make everything from scratch. I code to define the rules of the game and how it functions when players interact with it. Compose music, record sound effects, and design all the art and characters animations you come across in the game.
It has certainly come a long way but there is still so much content and levels to add before it can go beyond just being a prototype. Maybe by the end of the pandemic it'll be a full game. Until then, I'm wishing you all to continue being safe and to keep creating.